Wisconsin Grand Chapter Charities Giving to Others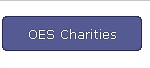 Eastern Star Chapters are very active in their local communities and strive to "Make A Difference".  Each year, the Eastern Star donates funds to a wide variety of worthy charities at the local, state and national levels. Community Involvement Our local Eastern Star chapters volunteer their time, expertise, and financial support at a local level.  Many members serve on school boards, church activities, youth leadership, nursing home visitation, Habitat for Humanity, library and school volunteers, etc.  They also have fund raisers for food shelves, library programs, women's shelters, gardening projects,  school  programs such as the "Backpack Program", Toys for Tots, Bears for Kids, etc.   
Charities
 WGM/WGP Project (2017-2018) this year is "Children's Miracles Network Hospitals of Wisconsin".  To learn more about this charity, click on the link below.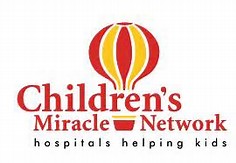 List of some of the Grand Chapter Charities
The American Diabetes Association Research Foundation
Masonic Medical Research Laboratory (MMRL)
American Heart Association
U of Wisconsin Carbone Cancer Center
Wisconsin Masonic Home Health Center
General Grand Eastern Star Project
Wisconsin Alzheimer's Institute
Leukemia and Lymphoma Society
Cheer for Masonic Home
Three Pillars:Hickory Suites Rehabilitation Center
Three Pillars Wellness Connection
World of Youth: Eastern Star supports young people who are members of three youth organizations;  Rainbow for Girls, Job's Daughters and the Order of DeMolay through scholarship opportunities.   These organizations provide leadership training for our youth that prepare young ladies and men to become leaders in their schools and communities.  They learn how to work together to achieve goals, how to speak to an audience, organize events and fundraisers and how important community service is to everyone.
ESTARL: (Eastern Star Training Awards for Religious Leadership) is a scholarship fund for those who are going to school for the purpose of religious training. If you are interested in applying for an ESTARL Scholarship, please contact a local chapter or Grand Secretary of the state or province you reside in.  Click here for more information 
Senior Living Communities:  Three Pillars Senior Living Communities provides independent Living, Catered Living apartments, Memory Care, 24-hour Skilled Nursing Care, Rehabilitation services and Wellness Programs to meet the social, physical, and spiritual needs of older adults through high quality housing and services.